Press Releases
Go Back to Press Releases
Elaine Smith Receives 2015 Design Excellence Award
September 15, 2015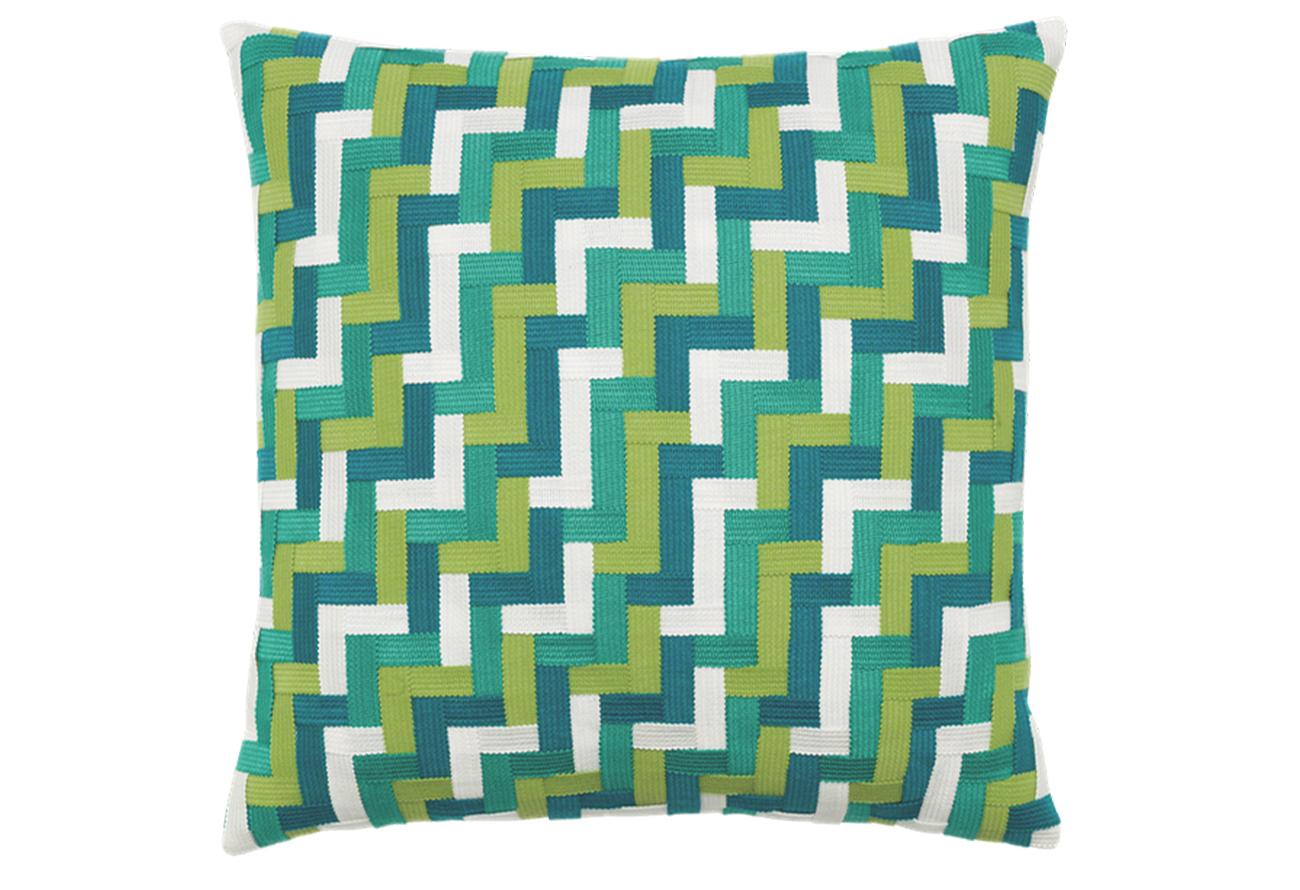 Elaine Smith Inc. is honored to announce that they been chosen to receive the 2015 Design Excellence Award in the Complementary Casual Product Category. This is the company's first time receiving this honor being recognized for their outstanding product designs.
The Eden Basketweave Pillow was inspired by the integral role that weaving has played in casual market's furniture and textile history. Innovating on the history of woven strapping, Elaine Smith created a contemporary surface textile. It is an exclusive Elaine Smith design, as we continue to lead the design trends in the outdoor pillow category. Pops of bright blues and greens are grounded by pure white creating an accessory that coordinates with many outdoor settings.
Come shop the new 2016 Elaine Smith Inconceivably Outdoor collection that will be launched during the upcoming Chicago market in showroom 1524. Elaine Smith's collection of luxurious, indoor/outdoor pillows resist rain, sun and stains. She continues to lead the outdoor accessories market with her exclusive designs, unique textures, and innovative color palettes.