Press Releases
Go Back to Press Releases
Elaine Smith Opens Permanent Showroom in High Point InterHall
October 1, 2014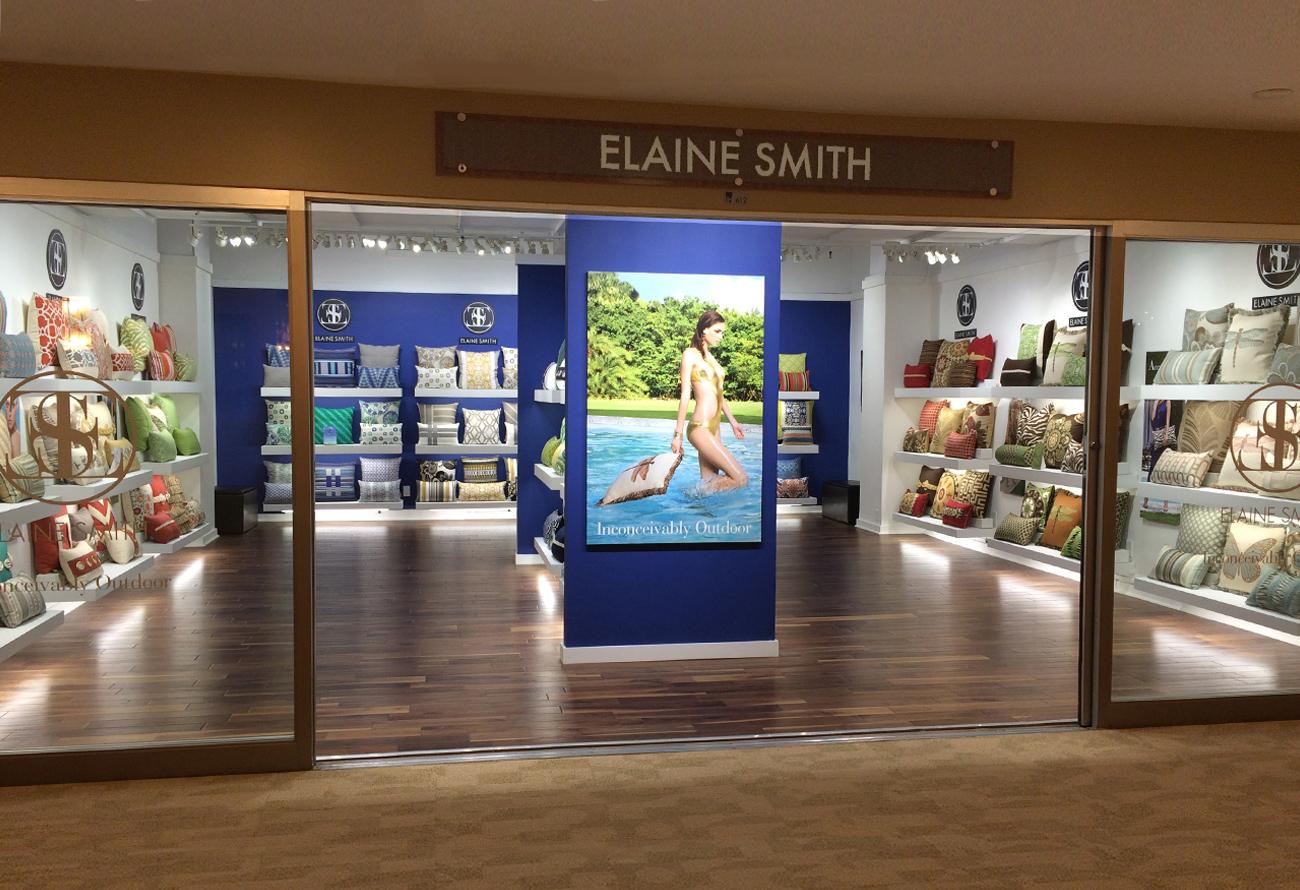 Elaine Smith Inc. is pleased to announce their new permanent showroom in High Point. The new 2015 Elaine Smith Inconceivably Outdoor collection will be launched during the upcoming High Point market in IHFC InterHall 612.
"We are thrilled to be opening our new permanent showroom in InterHall," said Elaine Smith, President. "InterHall has such a style-driven energy. We are proud to be part of this destination floor with such a creative group of like-minded exhibitors."
The Elaine Smith collection of luxurious, indoor/outdoor pillows resist rain, sun and stains. She continues to lead the outdoor accessories market with her exclusive designs, unique textures, and innovative color palettes. Elaine's runway-inspired designs are elegantly chic, and are handcrafted in the USA.