Press Releases
Go Back to Press Releases
ELAINE SMITH DEBUTS NEW 2018 CATALOG
September 1, 2017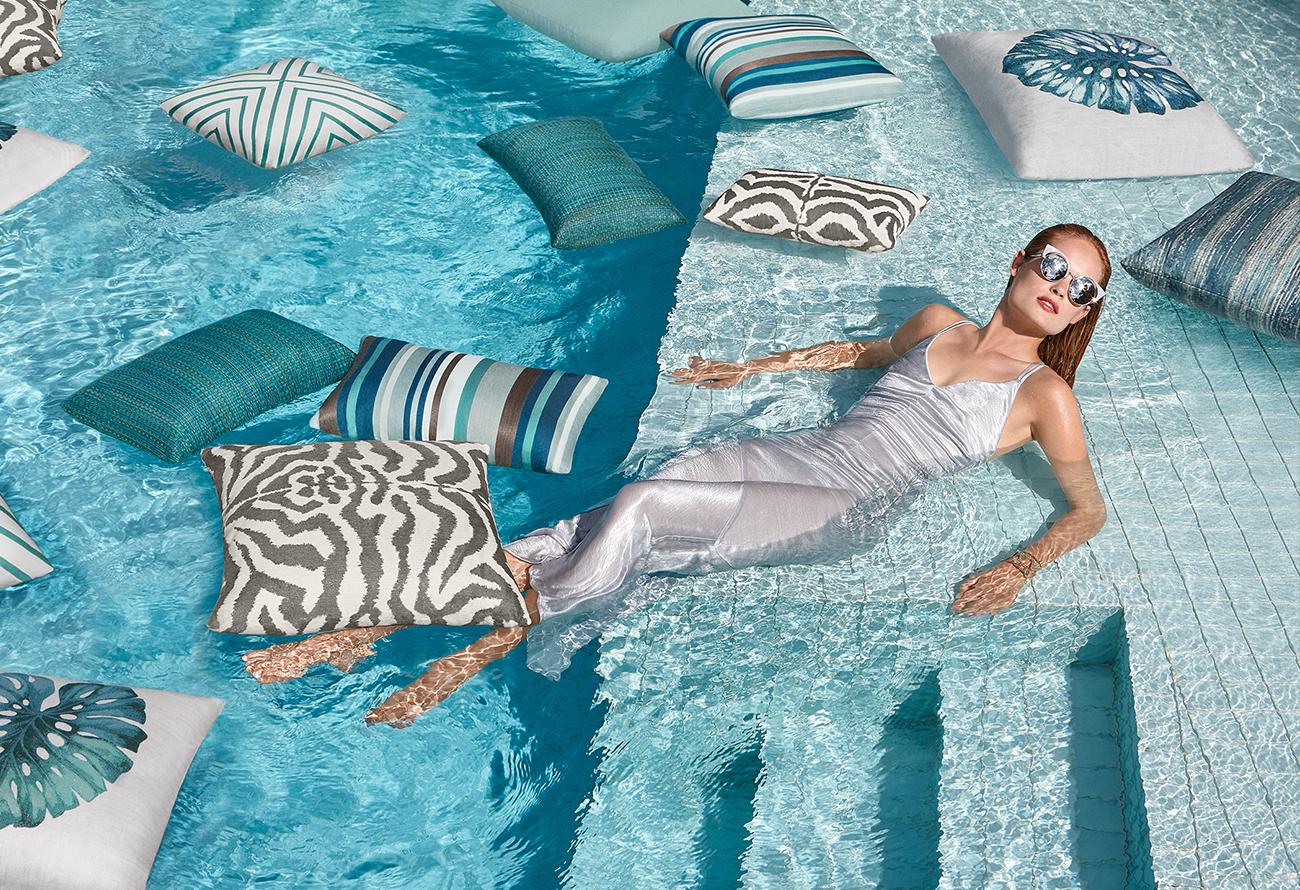 Elaine Smith debuts the latest additions to her 2018 collection in a new catalog available now. Over 85 new pillow designs have been added to the line in an array of contemporary, transitional and eclectic designs. These sophisticated pillows are designed to be layered together in groups or work interchangeably with her current collections.
One new collection focuses on the continuing metallic color trend in fashion and interior design. Inspired by precious metals, cool gray tones of platinum and silver mixed with white in patterns Metallic Leaf and Metallic Check add a clean and refreshing twist. The hand-twisted Gladiator Granite pillow shows our signature detail and mixes well with many of our collections.
The golden accents in the Luminous Lines collection combines a color palette of luxurious nauticals. On trend gold tones are mixed with classic navy and ivory. Metallic yarns are mixed into these patterns with bold stripes and strong geometric designs. The Golden Rope is a dramatic three-dimensional piece which is hand woven, a process that takes about an hour for each piece. braid are hand-made embellishments which offer the same performance benefits as the rest of our line of outdoor-safe pillows.
Elaine has also added several groups in classic tones of gray and black. These include pillows of varying textures in distressed and ombre looks as well as her luxurious new hand braided rope pillow in granite. A strong trend in home fashion, gray offers a clean, neutral palette that allows the accessories to work on a variety of furniture options.
The Elaine Smith collection of luxurious, indoor/outdoor pillows resist rain, sun and stains. She continues to lead the outdoor accessories market with her exclusive designs, unique textures, and innovative color palettes. Elaine's runway-inspired designs are elegantly chic, and are handcrafted in the USA.