Press Releases
Go Back to Press Releases
ELAINE SMITH® appoints Alexis Maklakoff as Executive Vice President
November 30, 2021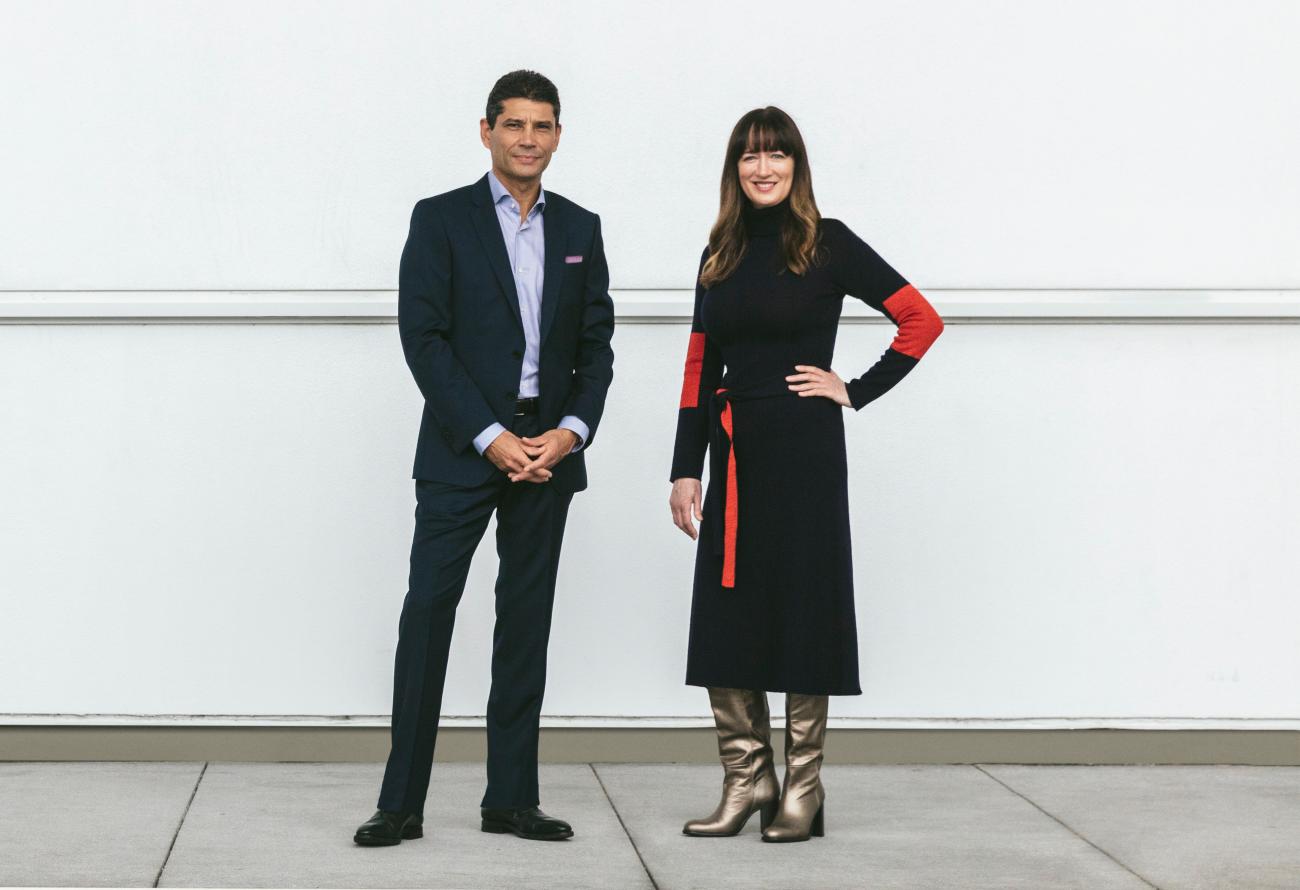 As ELAINE SMITH® continues to build on their industry-leading luxury pillow business, the company announced that brand builder, Alexis Maklakoff has joined the senior leadership team as Executive Vice President. In his new role, Maklakoff will be responsible for evolving and growing the ELAINE SMITH brand from a luxury pillow brand to a luxury lifestyle brand in the US and globally.
"When I first walked through the doors at ELAINE SMITH®, it was immediately evident that this is truly something special. The culture is incredibly unique and I felt a sense of vibrancy, collaboration, skill and professionalism among the team. At this stage of my career, I was not only looking for a great professional fit, but a personal one as well. This opportunity with ELAINE SMITH® clearly accomplishes both for me. Immediately, I felt it was the right fit, like I was home," said Maklakoff of his first impressions of the company.
"Elaine and I share a vision for the evolution of this brand and we are very excited to be working together to expand the current line and introduce additional handcrafted products that are innovative and beautifully made. Our ultimate goal is to continue servicing our current customer base incredibly well, while reaching for more customers globally", added Maklakoff.
Elaine Smith, Founder and CEO, said "I am thrilled to welcome Alexis as a senior leader at this exciting time of growth of our company. I have the highest respect for his knowledge, capabilities, relationships, passion, and successful career. Alexis and I were both raised in Europe and spent our early careers working in the luxury industry there, so it feels like a natural fit and perfect timing to join forces. I couldn't be more excited to be working with Alexis and I'm looking forward to all that we will accomplish together." Maklakoff brings with him 30 years of exceptional experience managing and overseeing virtually every aspect of sales, marketing and product development in the US and worldwide. Prior to joining ELAINE SMITH®, he most recently served as Vice President of International Sales & Global Major Retail for Glen Raven/Sunbrella where he led all sales and marketing functions of the large brick and mortar and online major retail business, working closely with global sales teams of over 50 associates and three large manufacturing facilities in North America, Europe, and Asia.
Maklakoff praised the culture and standards at ELAINE SMITH®, stating, "I admire and respect Elaine and I'm really looking forward to working with such a creative and exceptional entrepreneur. I am inspired by the team's commitment to provide the highest level of quality and service to our customers. This attention to detail truly is unique and will provide a competitive advantage as we grow. Elaine and her team laid the foundation to develop a world-class lifestyle brand and I'm excited to be part of this growing organization."
ABOUT ELAINE SMITH® Now Celebrating its 25th year since inception, ELAINE SMITH® is a luxury accessory brand inspired by the signature style of its founder. Based on the premise that living beautifully should be effortless, the brand develops curated collections in the worlds of indoor and outdoor home décor. With a passion for art, travel, fashion, and design, Elaine's own lifestyle serves as a focal point of inspiration for the brand. Classic, but always with a modern point of view, every piece is created to make life more beautiful, with a sense of ease and style.
Press Contact
561-863-3333
press@elainesmith.com